Hello Everyone,

Please find text of the Imp Announcement for the Student of Tamilnadu and Puducherry notification below –
Imp Announcement for the Student of Tamilnadu and Puducherry
Examination Department
The Institute of Chartered Accountants of India
24th November, 2020
IMPORTANT ANNOUNCEMENT
The State Government of Tamilnadu vide it's Order No. G. O. Ms 596 dated 24th November 2020 issued by Public (Miscellaneous) Department, declared 25th November 2020 as a public holiday due to expected land fall of Cyclone "Nivar" in the coastal areas of Tamil Nadu.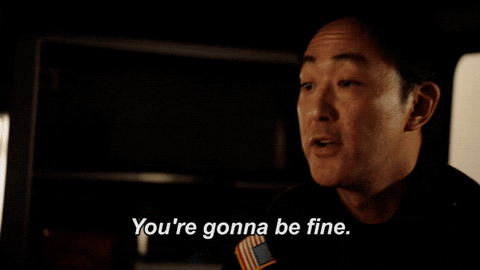 The Institute in compliance of the above stated order and to protect health & safety of it's students appearing for the ongoing examinations from the centres of examinations situated in the State of Tamilnadu hereby notified for general information that the Chartered Accountants Final (Old) Examination (Group I), Paper – 3, Final (New) Examination (Group I) Paper – 3, Advanced Auditing and Professional Ethics and Insurance and Risk Management (IRM) (Module III), scheduled to be held on 25th November 2020, in the State of Tamil Nadu and Puducherry (U.T) stands rescheduled.
The aforementioned Examinations shall now be held on 11th December, 2020 at the same venue(s) and timings i.e. 2 PM to 5 PM (IST)
Admit Cards already issued would remain valid for the rescheduled date.
However, it is clarified that the schedule of examinations notified vide Notification No.13-CA(Exam)/N/2020 dated 21st August 2020 in respect of all other cities shall remain unchanged.
The candidates are advised to note the above and stay in touch with the website of the Institute, www.icai.org
(S. K. Garg)
Additional Secretary (Examinations)
---
Official Link of Imp Announcement for the Student of Tamilnadu and Puducherry notification can be accessed from below –
https://resource.cdn.icai.org/61926exam241120.pdf
That's all for now. Stay Connected for more such authentic updates.
Jai Hind, Vande Mataram
Team CA Study
Best Telegram Channels & Groups for CA Students
CA Study CA – Born To Fight (Channel) T.me/CABornToFight Never Miss an Update. Click Here for Notification & Whatsapp Group. CA Final – Born To Fight (Channel) T.me/CAFinal_BornToFight CA – Inter/IPCC (Channel) T.me/CAInter_BornToFight CA – Final Students Discussion Hub T.me/CABornToFight_Final CA – IPCC/Inter Students Discussion Hub T.me/CABornToFight_IPCC SUBJECT WISE GROUPS OF CA IPCC/INTER Mission P1 …
Join Whatsapp Group & Broadcast List by CA Study -
Enter your mobile number & click submit button to join whatsapp group & broadast list by CA Study for receiving free notes, ICAI Notifications & Doubts Clearance in Whatsapp Groups (Separate Group for male & female). Make sure to save 82691-77887 in contacts in order to receive whatsapp broadcast alerts.